Door County color report, Sept. 27, 2023: A few trees have begun to pop in downtown Fish Creek.
*******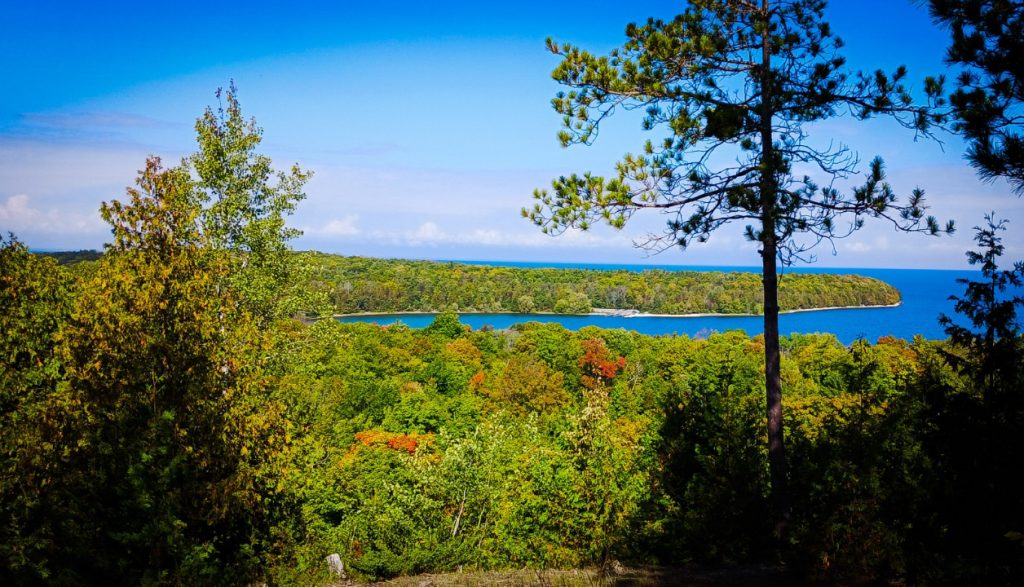 Door County color report, Sept. 26, 2023: One of our favorite views Tuesday during a break in the clouds from the Skyline Road overlook in Peninsula State Park.
*****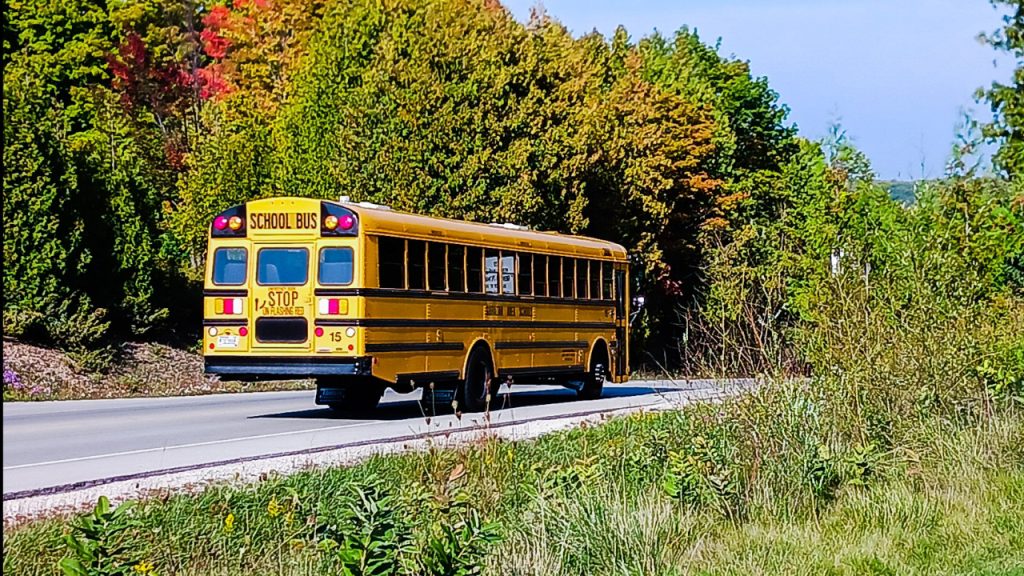 UPDATE, Sept. 25, 2023: Mostly still green with occasional bursts of color from the county line to Egg Harbor. More frequent farther north, 5-15 percent. The drive into Egg Harbor from the south is particularly beautiful.
*****
FISH CREEK — It looks like fall colors are coming a little early in 2023 to Door County, with the first whisps of fall color painting the trees already in the first week of September.
Follow the Door County Shore Report's daily colors update on Facebook HERE.
Here are a five of our favorite spots to view fall colors as we loop around Door County.
1. Heading north from Sturgeon Bay, take the downtown bridge and hang a left to take Bay Shore Drive, which takes drivers along the shore all the way to Egg Harbor. The views along the road and out into Green Bay are spectacular.
2. Spend some time in Peninsula State Park to take in the the sweeping vistas from above on Skyline Road, which provides a bird's eye view of Nicolet beach. On the way out, be sure to stop at the new, barrier free Eagle Tower.
3. Just as you leave the park and head down the hill into Ephraim, look across the bay to downtown to see the twin churches nestled into the hillside.
4. At the tip of Door County, take the famous Jens Jensen "curvy" road to the Northport ferry dock. If you stop for photos, be sure the area is clear of traffic. The road is busy this time of year.
5. Head down the Lake Michigan side, turn left just outside Jacksonport to visit Cave Point County Park and Whitefish Dunes State Park.
Finish your day in Bailey's Harbor looking out over the marina.
For those who would rather have someone else drive, the Door County Trolley hosts a variety of tours, from color tours to haunted tours.
If you can't make it up this year, follow some of the great photographers on the Door County Photographer's Facebook group.